I am absolutely obsessed with dips! Especially on game day. Give me a dip, some chips and/or some veggies and I'll watch just about anything on television.
If you have a big day coming up, I HIGHLY recommend these delicious dips from my bloggy friends! Check them out below.
Part 2 of My Best Game Day Dip Recipes Roundup
A Quick and Easy Dip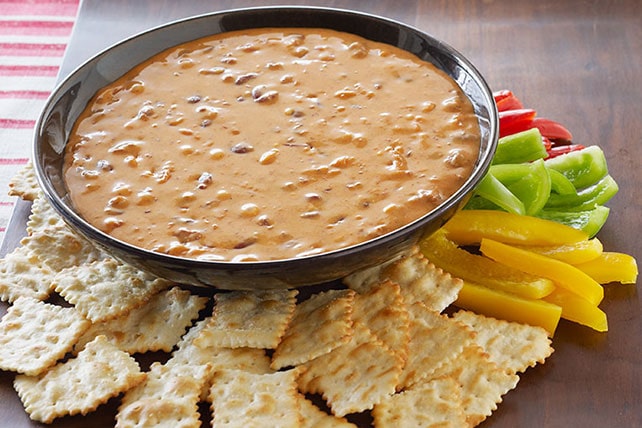 One of my absolute favorite dips of EVER? Velveeta and chili! Ohmigosh! Have you ever had that? All you need is a pound block of Velveeta cut into 1/2 inch cubes and a can of chili. You can do chili with beans or without, but I've always preferred without. I'll throw the ingredients into a crockpot on low about an hour before game time, stir every 15 minutes, and by the time everyone arrives and gets settled we'll have a bubbling chili cheese dip. YUM! Sometimes it need to be cranked up to high for a few minutes to get it all melted, but this dip is a crowd pleaser EVERY TIME!
What are your favorite dips? I'd love to know in the comments below as I'm always looking for something new and delicious to serve…or just eat on my own while binge watching Chuck! haha!